Meet Dr. Dorie – The Don't Diet Doctor™
Dr. Dorie – On Top of the World!
Dr. Dorie™ is a Certified Eating Disorder Specialist with 25+ years of clinical experience. She is passionate about guiding her clients on their journeys of recovery and freedom, as well as training clinicians, coaches, and peer support specialists to make a unique difference for the clients they serve. She lives in the mountains near Denver, Colorado where she loves hiking with her dog.
Dr. Dorie™ has a VISION: that all people are free from issues with eating and weight, and therefore able to live their Highest and Best Lives.
Dr. Dorie™ has a MISSION: to share her holistic healing message of Feed our Hungry Soul™ worldwide, through her Podcast, Soon-To-Be-Released Book, Self-Help Programs, Eating Disorder Recovery Coaching, Weight Success Coaching, and Coaching provided by other professionals trained and certified by Dr. Dorie.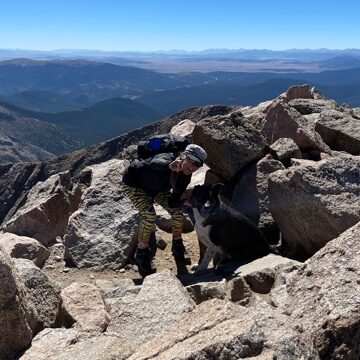 Dr. Dorie™ and her dog atop Mt. Bierstadt,
a 14,065 ft summit, near Denver, Colorado.
"I know what it's like to struggle with diets, eating disorders, and other addictions. I also know how to be free, and I'd like to share my recovery wisdom with YOU!
By the way, my favorite color is PINK LEOPARD PRINT! This as a symbol of my recovery, which reflects courageously being seen as my True Self."
Dr. Dorie's "Visual" Story
Dr. Dorie™ McCubbrey
Originally from Plymouth, Michigan, she attended the University of Michigan and earned a PhD in Biomedical Engineering (1993). She also has a MSEd in Counseling from The University of Akron (1997). These unique credentials allow Dr. Dorie™ to address the physical, mental and emotional and transpersonal (spiritual) aspects of eating disorders and weight issues.
Positive Pathways
In 1995, Dr. Dorie™ founded Positive Pathways in Northeast Ohio – with a mission to share her message that complete recovery from eating disorders is possible!
Dr. Dorie™ was dubbed The 'Don't Diet' Doctor™ by her clients, with a vision
for a "Diet-Free America." She guided clients using her clinical training
combined with principles she learned in her recovery (now known as EDIT™).
Dr. Dorie's First Book
In 1998, Dr. Dorie's Don't Diet Book was published (Positive Pathways Press). This book, which sold 12,0000 copies in its first month in print, chronicles her own journey of recovery and provides the strategies she used with clients in her early years as a therapist. Many of these solutions are now Dr. Dorie's EDIT™ method to overcome eating disorders and other issues with food and weight.
Boulder, Colorado
In 1999, Dr. Dorie relocated her business to Boulder, Colorado. As a Licensed Professional Counselor, she continued her work specializing in the treatment of eating disorders. She was involved with several community organizations, including the Boulder Psychotherapists Guild, Boulder Media Women, and the Colorado Independent Publishers Association.
Dr. Dorie's Second Book
In 2003, Dr. Dorie's second book was published. How Much Does Your Soul Weigh (HarperCollins) explores how to use five intuitive principles to overcome chronic dieting, weight loss obsession, and eating disorders. These principles are the core of the EDIT™ approach.
Professional Speaker
From 2003-2005, Dr. Dorie™ served on the Board of Directors of the Colorado Chapter of the National Speakers Association. She is an internationally acclaimed Motivational Speaker who also provides Clinical Trainings and Keynote Speeches. Her presentations weave her powerful recovery story with recovery skills.
EDIT™ Certified
In 2005, Dr. Dorie was approached with requests to be trained in her treatment method of Eating Disorder Intuitive Therapy (EDIT)™. She began training Counselor Interns, Dietitians and Mental Health Clinicians, and other types of Wellness Professionals. Specific training curricula and standards for certification evolved from here.
Denver, Colorado
In 2007, Dr. Dorie relocated Positive Pathways to Denver, Colorado. For more than 10 years she served as the Clinical Director providing client care,
as well as training and supervision for EDIT™ Practitioners.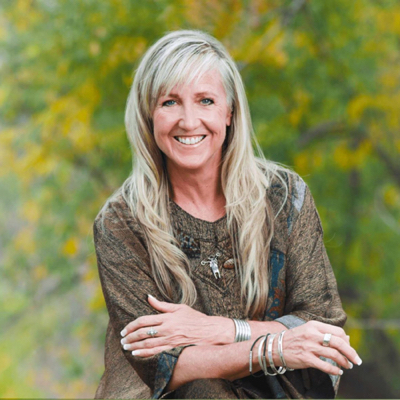 Community Service
From 2008 - 2017, Dr. Dorie served as a volunteer for several organizations, including the International Association of Eating Disorder Professionals (IAEDP), the National Association of Anorexia Nervosa and Associated Disorders (ANAD), and the
Eating Disorder Foundation (EDF).
Evergreen, Colorado
In 2018, Dr. Dorie™ relocated to the mountains of Evergreen, Colorado.
As a Licensed Addiction Counselor and Certified Eating Disorder Specialist, she provides customized treatment for eating disorders, and co-occurring substance use disorders. Dr. Dorie also provides Eating Disorder Recovery Coaching
and Weight Success Coaching worldwide via Zoom.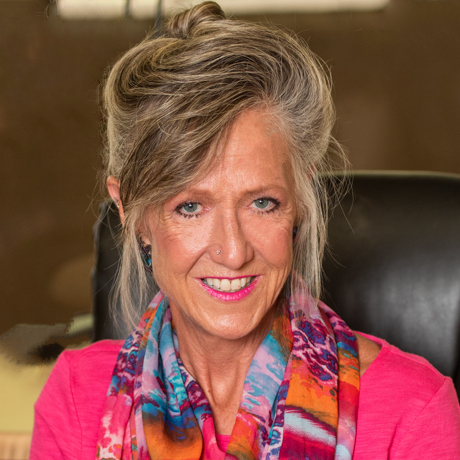 Dr. Dorie Omnimedia
Dr. Dorie's expert commentary has been featured in the media for 25+ years.
She was recently interviewed on ABC News about "Drunkorexia," and by
People Magazine about the Coronavirus Pandemic and its effects on people
with eating disorders. Dr. Dorie is passionate about sharing her message of recovery to instill hope and inspire others to make a unique difference.
QUESTIONS? Dr. Dorie Has Answers!